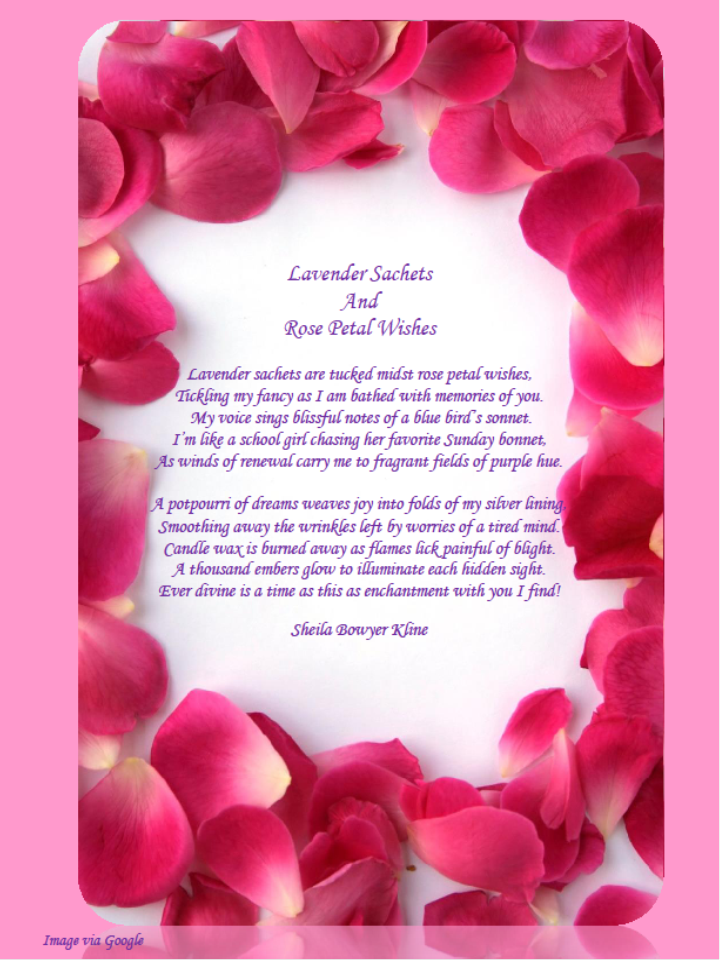 Lavender Sachets And Rose Petal Wishes
Lavender sachets are tucked midst rose petal wishes,
Tickling my fancy as I am bathed with memories of you.
My voice sings blissful notes of a blue bird's sonnet.
I'm like a school girl chasing her favorite Sunday bonnet,
As winds of renewal carry me to fragrant fields of purple hue.
A potpourri of dreams weaves joy into folds of my silver lining,
Smoothing away the wrinkles left by worries of a tired mind.
Candle wax is burned away as flames lick painful of blight.
A thousand embers glow to illuminate each hidden sight.
Ever divine is a time as this as enchantment with you I find!
Sheila Bowyer Kline