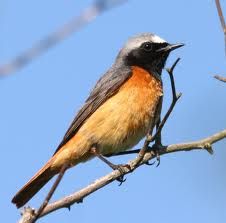 The Messenger
When the wind blows through the trees
And faraway stars light up the night
Butterflies whisper to each other in the breeze
And daydreams have taken flight
When everything you once believed could be
Turns out nothing more than this
When you ask your pillow, is it me?
No reply, no hug, no kiss
When you discover tears getting lost in your eyes
When the only answer is a walk alone
When raindrops fall from the skies
While strangers pass unknown
You sit on a bench, remembering words once said
Imagining a future you can't see into
Unaware, four feet over your head
There is a robin watching you
This robin was sent by someone not there
Someone who loves you very much
Can you feel him? He is in the air
He brings a love you can't hold or touch
But it is a love that is real, let it inside
Hold it close as long as you can
Any doubts you had, cast aside
You are loved deeply by this man
And you always have been, always will be
Regardless how you feel today
And that robin, up in the tree
For the moment must fly away
But as the tide blankets over the coast
And emotions back and forth get shoved
Your robin will return when you need him most
To remind you again, you are loved..
©
2013